Tickets are delivered to your email address upon selecting the ticket delivery method as "Email" at the time of booking them. The tickets are attached in PDF format at the bottom of the transaction confirmation email, if you are unable to find them in your email account, click here to learn how to locate your tickets.
You can also view and print your tickets from your Yapsody account, you just need the email address that was used to purchase tickets and the password, if you are unsure or haven't reset the password yet, reset it by clicking here.
Once you have the email address and password handy, follow the below steps to print your tickets.
i) Visit https://boxoffice.yapsody.com/ticketing/login?customer=true
Note:- Please ensure, the "Customer Login" option is selected before you try to log in.
ii) Enter the Email Address & Password and click on "Login to My Account."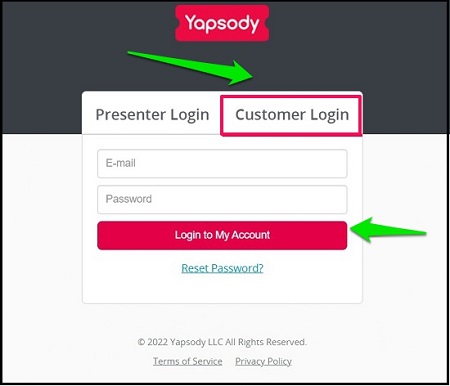 iii) Click on Booking History, followed by transaction number that starts with FT.............

iv) Now you will be displayed a pop-up window with the option to "Print tickets" and "Print Receipt." Click on the option as per your requirement.
Note:- It may be possible, you wouldn't find the Print Ticket Pop-up instead it will again show you the list of transactions, you would again need to click on the transaction number that starts with FT............. and you'll be displayed an option to Print Ticket & Receipt, it usually happens when the event presenter hasn't updated their ticket stores to the latest one.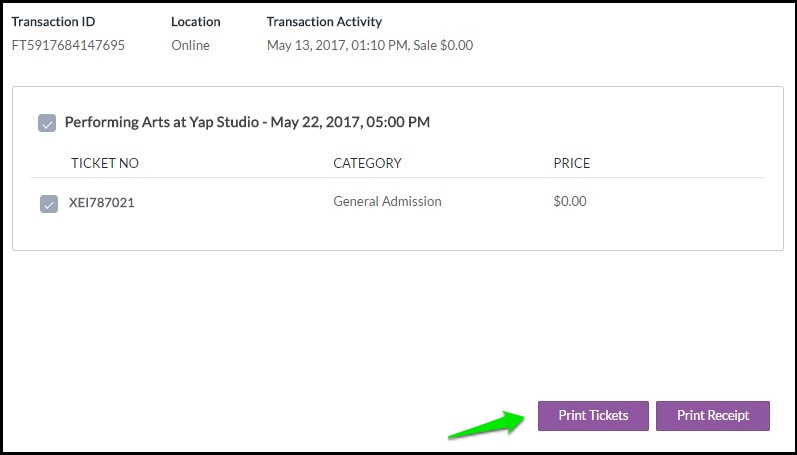 NOTE: The 'Print Ticket' button will not be visible for tickets whose delivery method was selected as 'Will Call / Pick up' and "Check in at the Door."