If you're someone who loves attending events, you've probably faced the issue of having to carry around multiple paper tickets. However, with the help of our latest development, you enjoy the luxury of managing them on your smartphones on the go!
Adding your event tickets to Apple Wallet, allows you to have all your tickets in one place and easily accessible, it's time to say bye-bye to Paper Tickets, isn't it?
Before you get too excited and look for ways to add tickets to your Apple Wallet, please note:-
This feature is only available for iOS devices.
Also, it wouldn't work for transactions that are completed using the ticket delivery method as Will Call / Pick Up, Checking at the door, OR for those transactions wherein the event presenter has restricted delivering event tickets such as Pay Later and etc.
Let's begin!
i) Upon successful transaction, please check your email inbox for the Ticket email, usually, the ticket email has the subject line "Yapsody: Transaction Successful # FT..........."
Note:- By any chance, if you are unable to find the ticket email, click here to learn how to find your event ticket.
ii) Open the ticket email and look for "Add to Apple Wallet."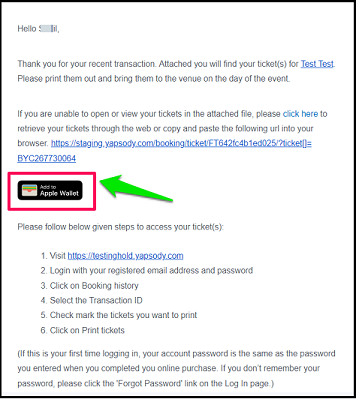 iii) Clicking on "Add to Apple Wallet" will ask you to open with the browser that has been installed on your iOS device.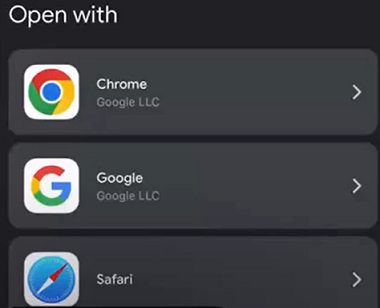 iv) Select your preferred browser and you'll be displayed an E-ticket preview that would include the Event Name, Location, Date & Time, etc along with the option of "Cancel" and "Add."
Clicking on "Add" will add tickets to Apple Wallet.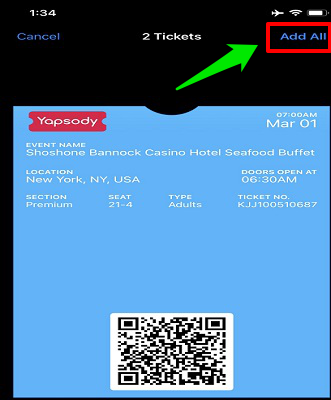 v) Now access the apple wallet and you'll see ticket is been added, as a card that would display Yapsody Logo and date & time of the event.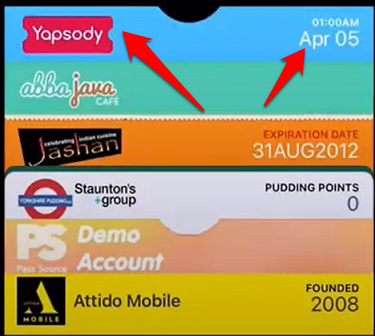 vi) To get more information about the purchase, such as event name, transaction id, ticket price, ticket number and etc, click on the 3 dots at the top right followed by "Pass details."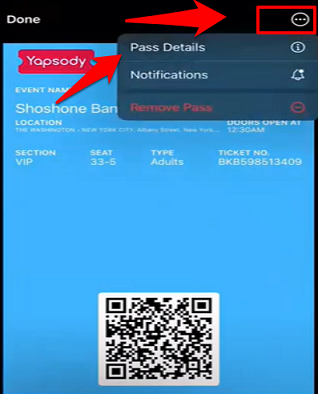 On the day of the event, simply access the wallet and present your tickets to attend the event.