Ideally, Stage Direction helps your ticket buyers to identify the seating direction while booking tickets from your online store. We recommend setting up Stage Direction to sections as this would help the customer to choose the best viewing angle and seats.
Before you start:-
This option is only available for Reserved Seating Events and you should have created Sections. Once you are sure, you check the boxes, continue reading:-
i) Select the event from the box office calendar and click on "Edit" at the top right (How do I Edit the event?)
ii) Now click on "Seating" followed by "Seating Chart."

iii) You'll see sections added along with the stage, Select (click) the section and you'll see the Stage Direction option with different directions arrows would be visible right under the Section Customization tab to your right, as displayed in the following screenshot.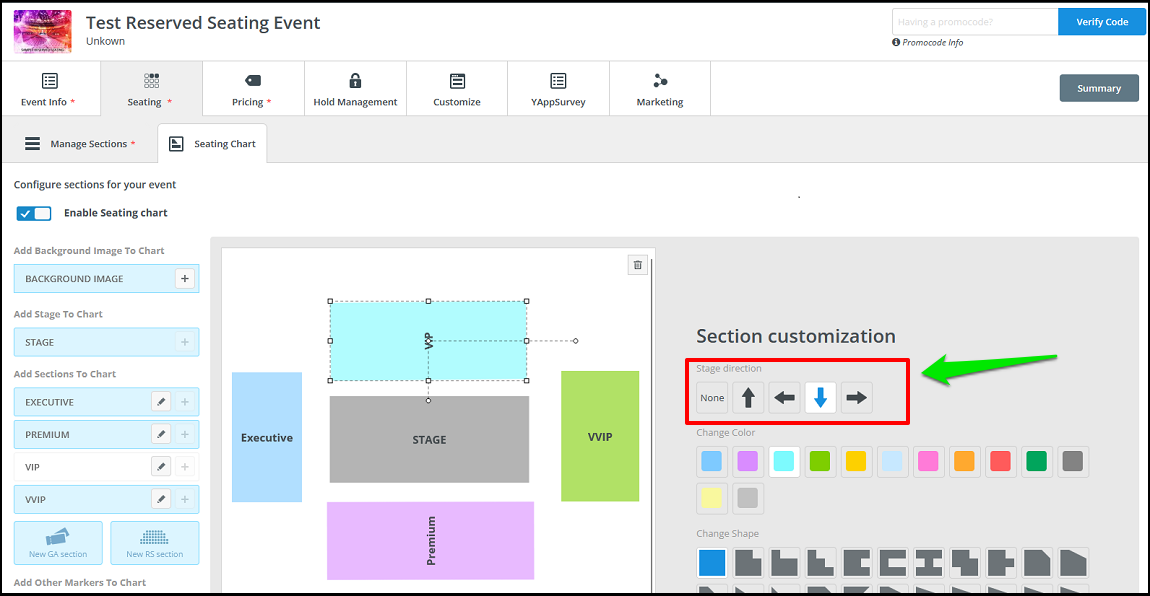 Note:- if you don't select any direction by default our system would consider the stage at the bottom.
Whereas, if you select directions such as Right, Left, Top, and Bottom the online store would indicate the stage direction and viewing angle by displaying "All Eyes Here."
For example:- For the executive section shown in the above image, we would need to select the stage direction as "Right" for customers to understand where they would be facing the stage.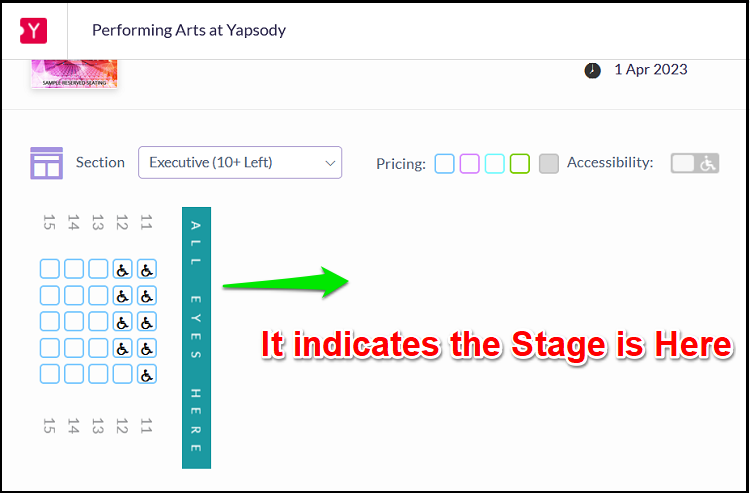 Don't have Yapsody account? Sign up now and sell your first 50 tickets with NO ticketing fee & collect money directly in your favourite Payment gateway account.