Yapsody Email Campaign offers you a free trial period of one month. You can select your pricing plan and add your payment details for future payments.
Kindly follow the below-mentioned steps to subscribe to your plan and make payments
Login to your Email Campaign account. You will be displayed the campaign dashboard. Click on the 'App Launcher Icon' at the top right-hand corner and select the 'Admin' option.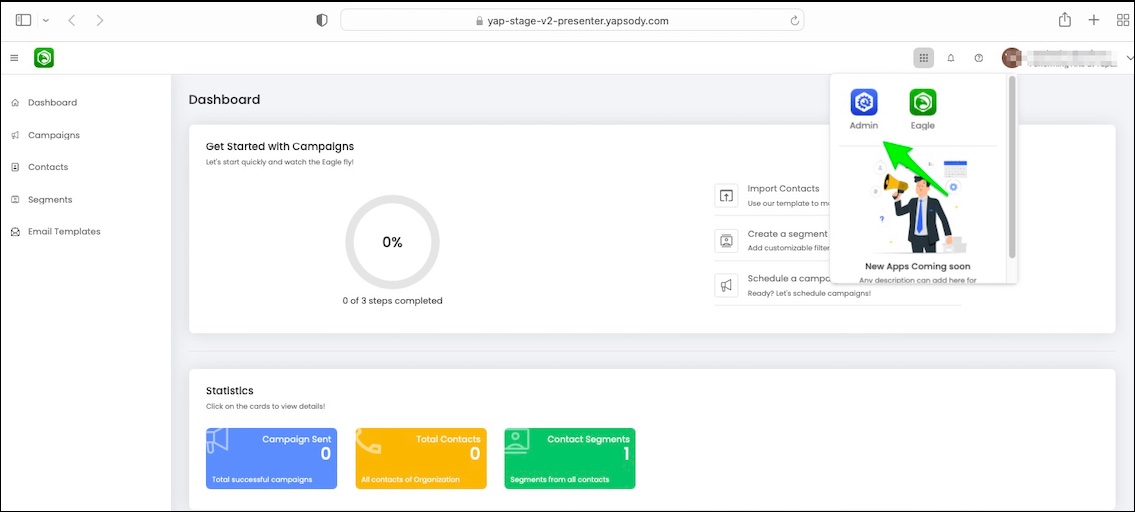 You will be displayed Admin dashboard. Select the 'Billing' option.

You will be displayed multiple options like Your Subscription, Payment History, Billing Email, and Billing Settings. Click on 'Subscribe Now' under Your Subscription to select your plan.

You will be able to select your plan and view the pricing on the next page. Select the number of contacts and click on the 'Buy' button.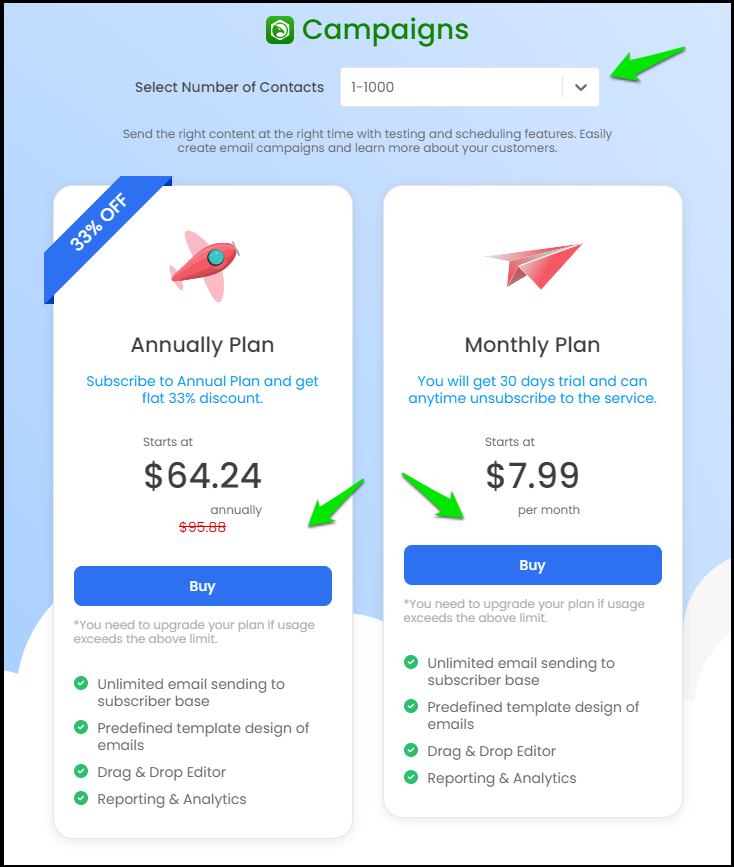 You will be redirected to enter your card details. All payments for your subscription can be made by Credit/Debit card. You will be displayed your selected plan details with the trial period duration on the payment page. Enter your card information and click on 'Start Trial' to start your free trial month.
Note: The free trial Plan is only available upon subscribing to the monthly $7.99 plan (1-1000 contacts)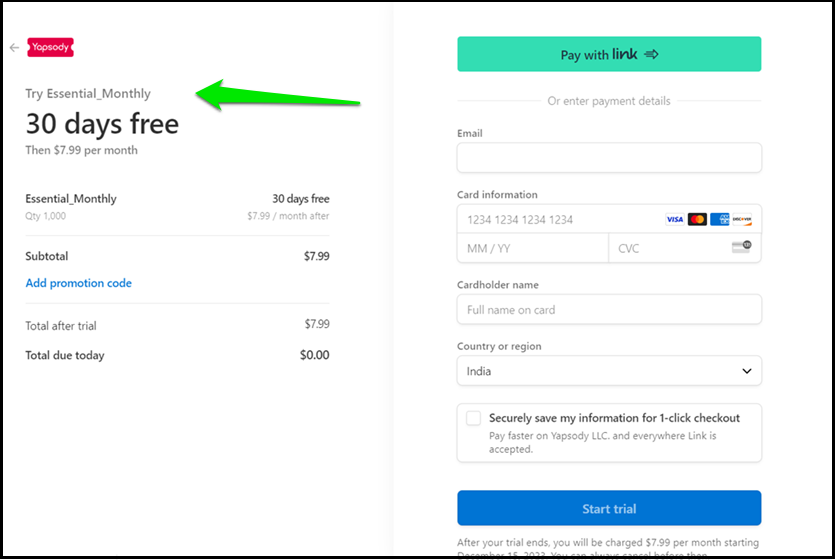 You will receive a pop-up window with payment successful confirmation. Click on 'Back to Dashboard'. You will be displayed your current plan information and trial period expiration date.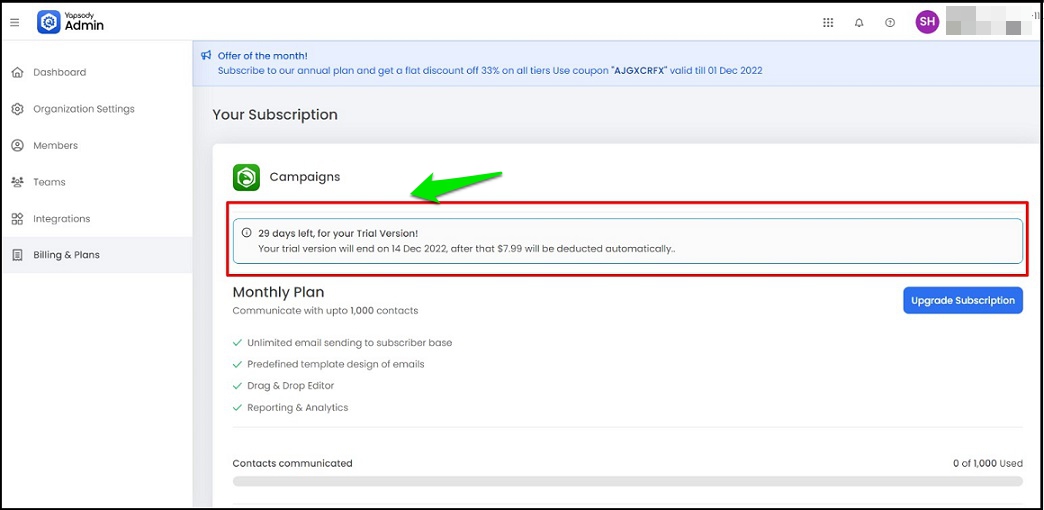 Note: Your card will not be charged for the trial period. Charges will be applicable on successful completion of one one-month trial period.