Email Campaign has a feature to manage your Active Sessions. In case, you are logged in to multiple devices or locations you can check and view all your active sessions with Device details, Browser details, IP address, and location. You will have an option to log out of all your active sessions from the device you are currently logged in to.
Kindly follow the below-mentioned steps to check all your Active/Inactive sessions and Log-out of all devices
Login to your Email Campaign account. You will be displayed the campaign dashboard. Click at the top right-hand corner and select Manage Profile.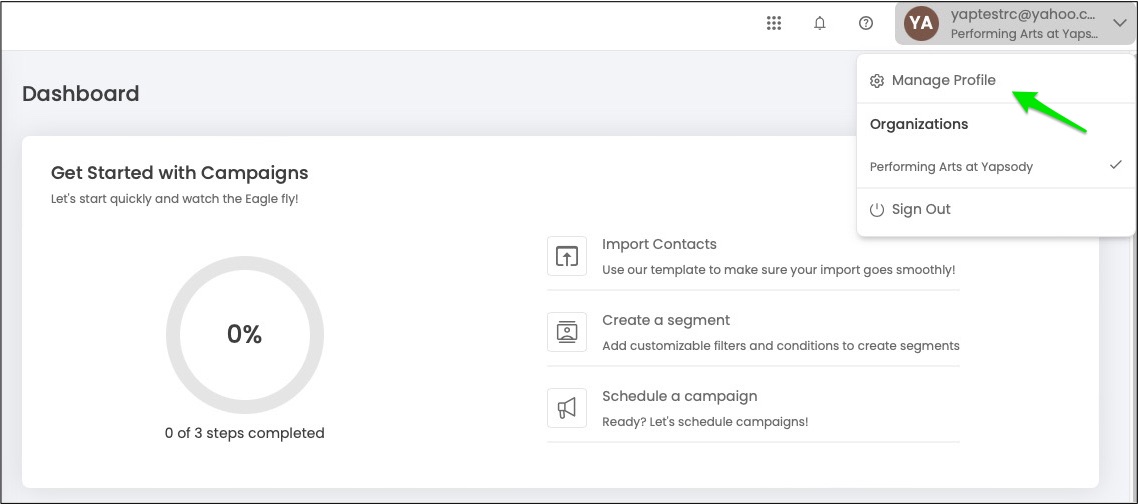 You will be displayed multiple options like Personal Information, Privacy Settings, and Security Settings. Click on View & Manage Security Settings under Security Settings.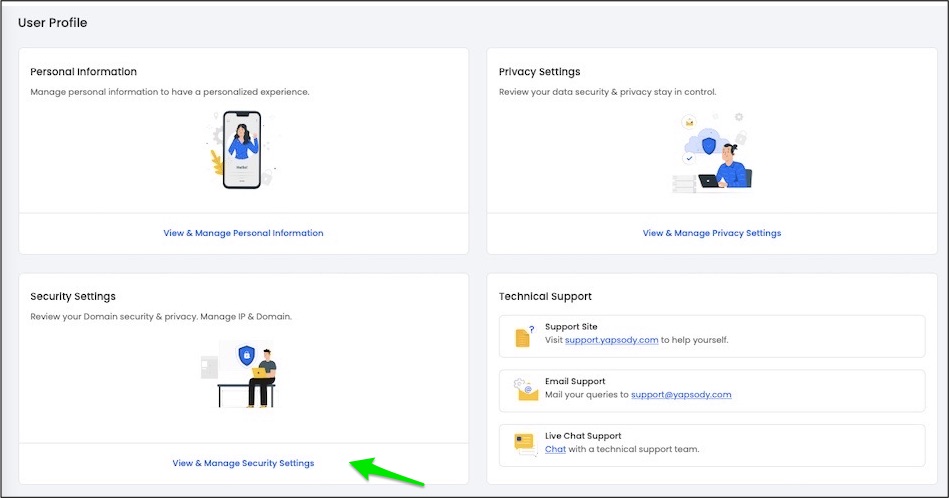 You will be displayed options to Change Password, Two-factor authentication, and Active Sessions. You will be able to view the Device details, Browser information, IP address, and location with the status of the active and Inactive sessions under the Active Sessions option. Select the option Logout of all devices and you will be logged out of all the active sessions.