You can change your account password within the account. You are required to remember the login password to create a new password for your account.
Kindly follow the below-mentioned steps to change your password
Login to your Email Campaign account. You will be displayed the campaign dashboard. Click at the top right-hand corner and select Manage Profile.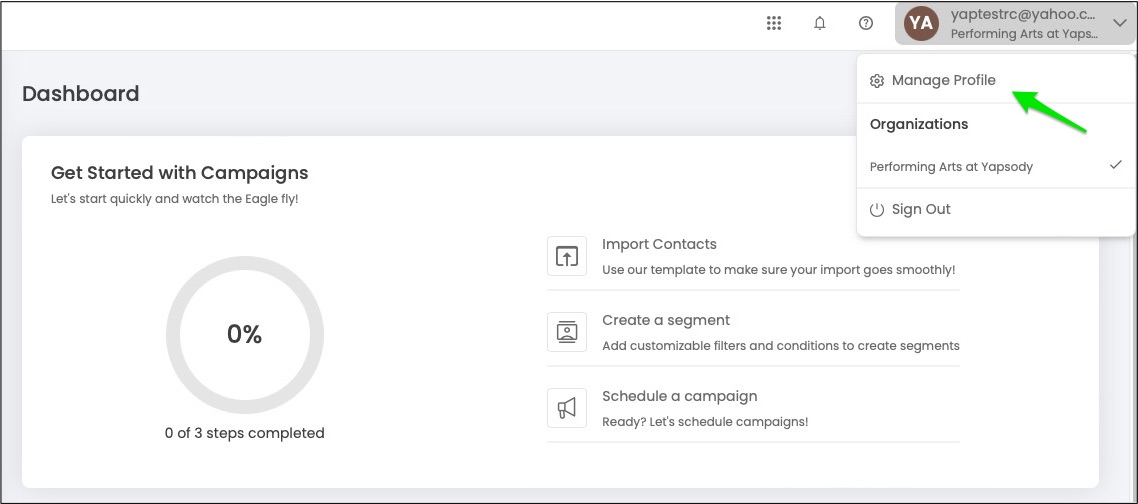 You will be displayed multiple options like Personal Information, Privacy Settings, and Security Settings. Click on View & Manage Security Settings under Security Settings.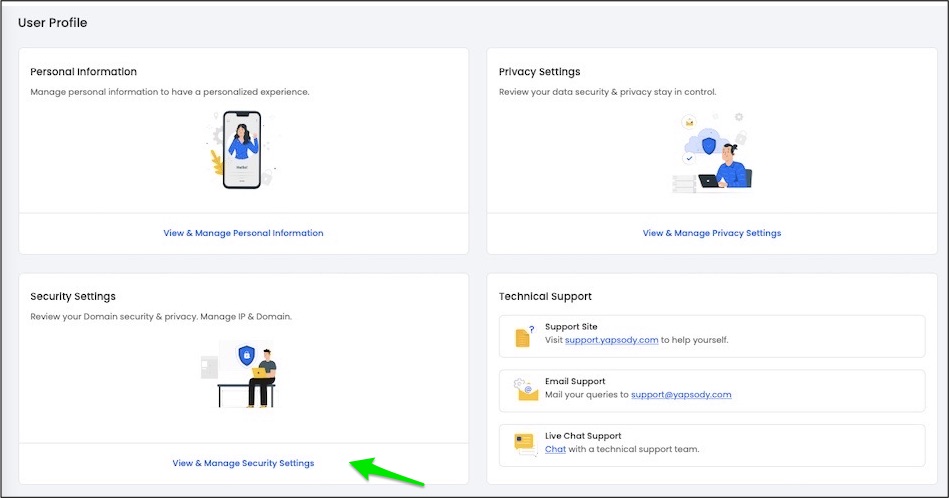 You will be displayed options to Change Password, Two-factor authentication, and Active Sessions. Select the option request Change Password.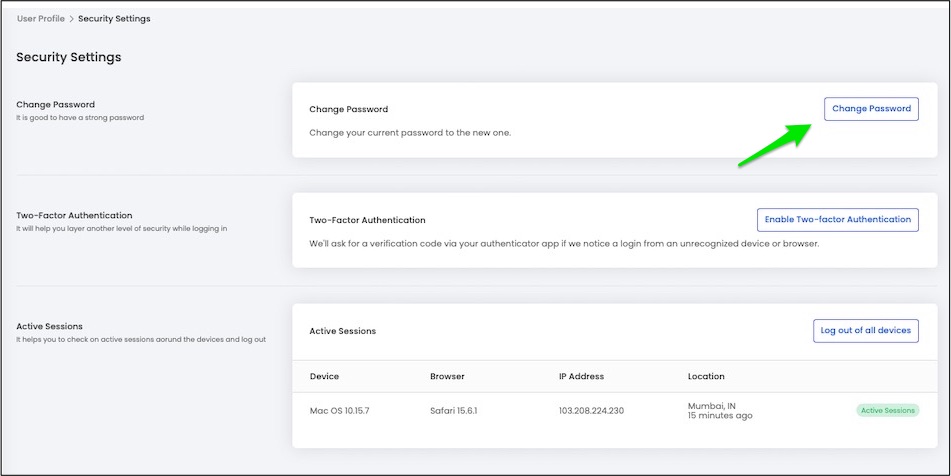 You will be displayed a pop-up window with text boxes to enter your Current Password, New Password, and Re-enter Password. Once, you enter the details click on 'Change Password' and your password will be updated.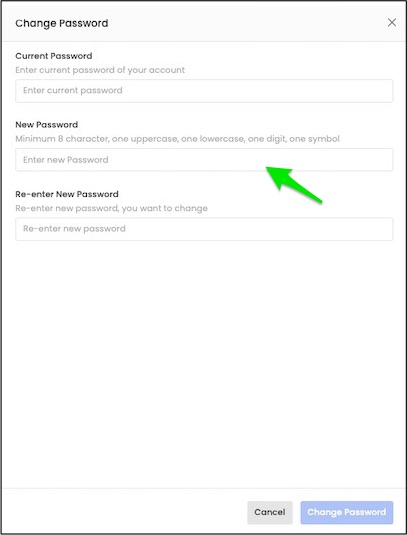 Note: The password has to meet the requirements of Minimum of 8 characters, one uppercase, one lowercase, one digit, and one symbol.