You can request your profile erasure within the system. All your profile related along with your profile will be deleted and you will have no access to the organization's campaign data.
Kindly follow the below-mentioned steps to erase your profile
Login to your Email Campaign account. You will be displayed the campaign dashboard. Click at the top right-hand corner and select Manage Profile.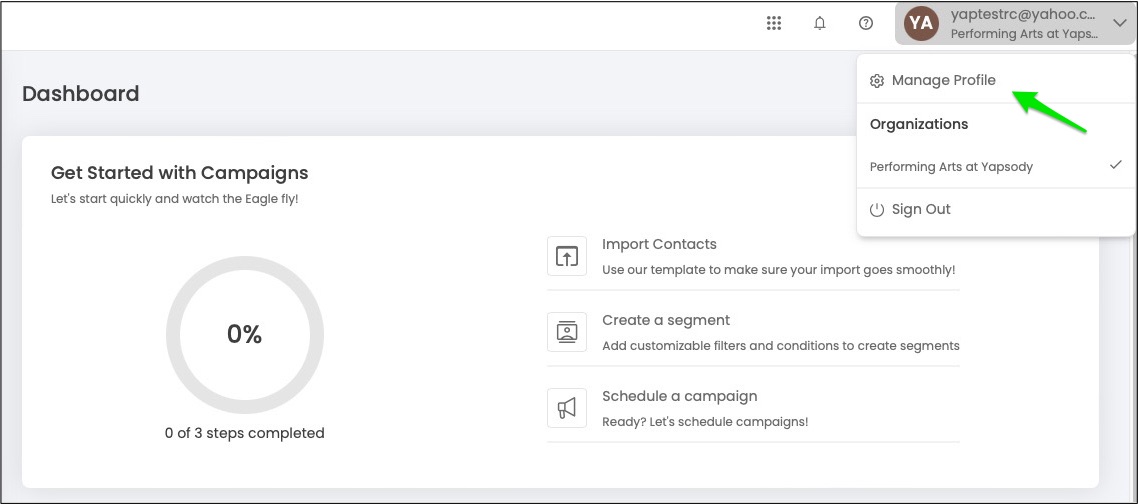 You will be displayed multiple options like Personal Information, Privacy Settings, and Security Settings. Click on View & Manage Privacy Settings under Privacy Settings.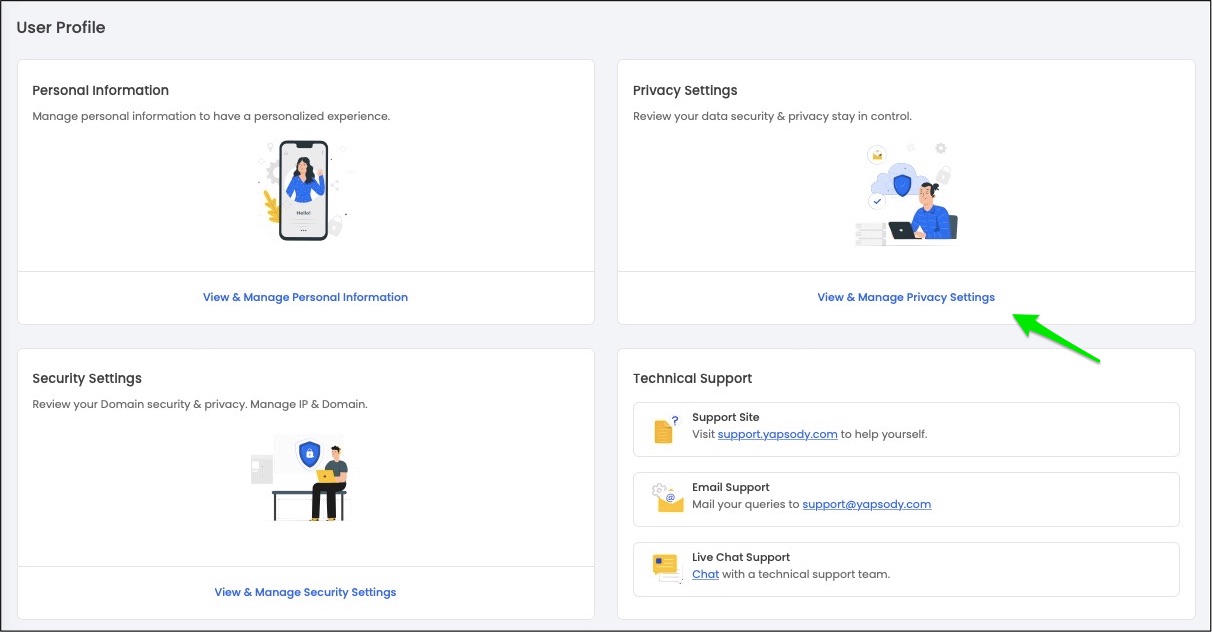 You will be displayed options to Request Data and Erase Profile. Select the option request Erase Profile.

Note: You can contact us at support@yapsody.com from your registered email address and request to erase your profile.