To grant account access to a new Member, follow these steps.
i) Login to your Account and click on the "App Launcher Icon"(The grid of the nine small boxes that are found at the top right corner) followed by "Admin."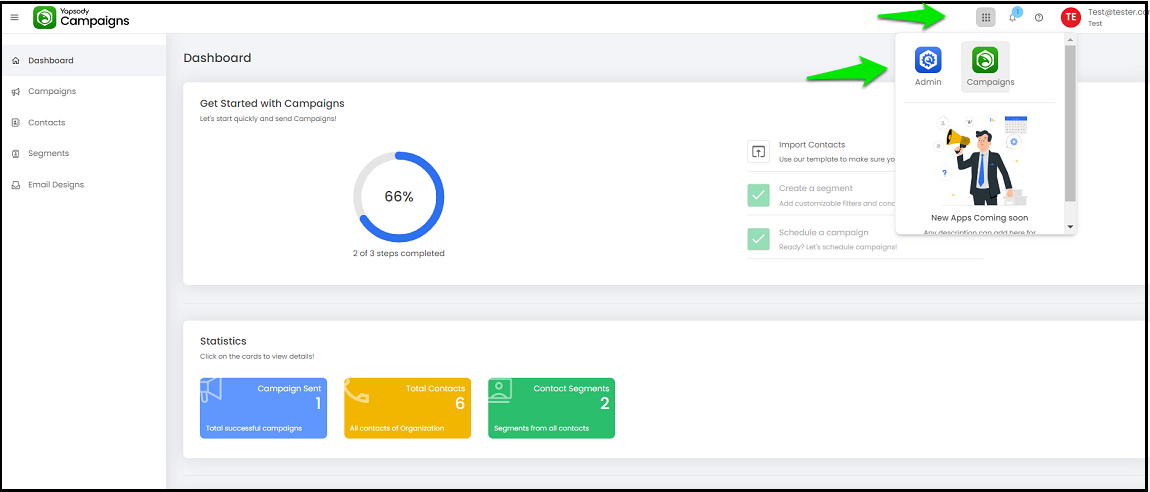 ii) Click "Members" available to the left of your screen followed by "Invite Member".

iii) Enter the Email address of the member you would like to add and click on "Invite Member."
Note:- The Invite Member option will enable only after entering the Member's email address.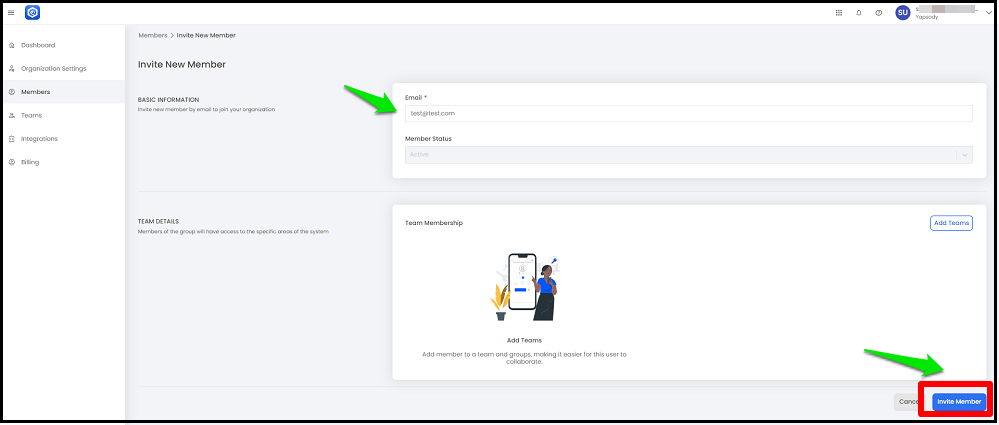 P.S:- You can also add the Member to an already created Team, by clicking on "Add Teams."
iv) As soon as you click Invite Member, an email Invite to access your account will be sent to the entered Email Address.
Note:- If the Member is already been Invited and the invite is valid, an error message "Error occurred while sending the invitation, Invite already has been sent to the user" would be displayed upon clicking "Invite Member."
The invitation link sent to the Member's email address would be valid for 48 Hours. Failing to accept the invite in the stipulated time would result in the Invite being inactive, resend the Invite to add the Member.
If the Member already has an Email Campaigns account, they would be shown a Drop-Down list of accounts to choose from upon login. If they do not have an account, it will be created upon accepting the invitation and creating a password.